Good day, Everyone! this is Lisa, the blog writer of QUEEN CASINO.
It's getting hotter in sunlight and how is it going?
The Sea Day passed and it is summer season! There are plenty of events that can only be done now!
Do not defeated by the heat, let's get excited at QUEEN CASINO (Queen Casino) this summer as well!!
Everyone please be careful of the humidity, summer heat fatigue and other things that summer brings! (*゚ー゚)v
So we are praising the daily login campaign on this site so popular!!
We are giving the special bonus or prize to the loyal player who plays every day of this campaign!
This campaign presents a 10% bonus (max. 100 USD) to the deposit amount for one week.
The target condition of this campaign must have a minimum bet of ten (10) US dollars every day and a minimum deposit of 50 dollars or more within a week.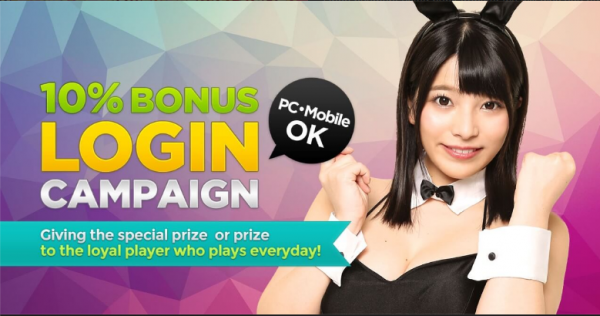 We do not need to apply for this bonus and will be presented every Thursday so please look forward to it!
Just logging in everyday and makes it very profitable as bonuses for the deposit for that week are presented at once!
It is also a part of this site that we can use the various campaigns other than this on our site in combination with their bonuses
I want you to do such a campaign! Please do not hesitate to contact us if you have any comments such as!
You can deposit cash and play instantly using your cash deposit!
Information on this blog is provided by Queen Casino,
The much talked about Internet casino, online casino Queen Casino, online casino, internet casino.