Good day, Everyone! this is Lisa, the blog writer of QUEEN CASINO.
June is almost over and Summer is coming soon!
There are plenty of HOT events such as sea, BBQ and fireworks festival in the pool!
Let's make various plans from now on (. · Ω ·)
Queen Casino starts a HOT tournament event that is perfect for summer!
Our popular slot game Sunny Shores has a total of $35,000 that can be GET!
The tournament starts from 17:00 on June 29, 2017(Japan Time) until July 7,2017 6:59(Japan Time)
The rules are simple♪
Players who gathered 100 Sunny wild with a smaller number of plays can get a prize from a total prize pool of $35,000!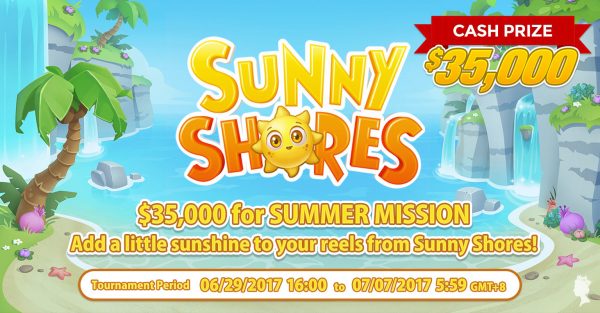 Top 300 players who accomplished the mission can have the chance to win!!! We, in Queen Casino are looking forward for your victory!!!
You can deposit cash and play instantly using your cash deposit!
Information on this blog is provided by Queen Casino,
The much talked about Internet casino, online casino Queen Casino, online casino, internet casino.