Hi Everyone,
It's me Lisa, The Person in charge of Queen Casino blogs.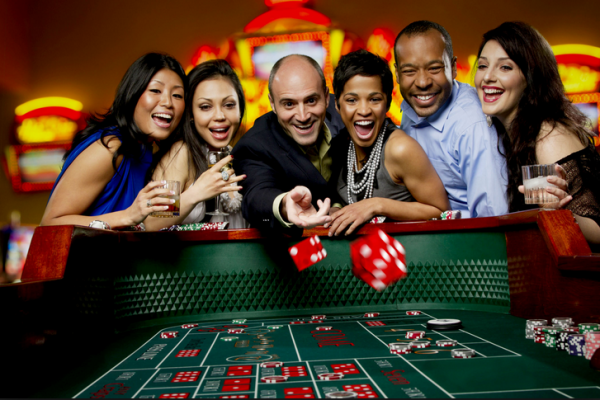 Today's topic is about Land Casino being one step away from Online Casino
which countries do you think of as a land casino when you hear it?
Las Vegas • • • Macao • • •
Some people think of Singapore recently.
By the way, how many countries in the world do you know that casino is legal & approved?
Those who can answer with an immediate answer are considered to be considerably maniac casino freaks,
I think most people do not recognize it.
The answer is•••••
More than 130 countries
It is a shocking figure … Is it not surprising to be too much?
Talking about this topic to a friend, for example, may most likely surprise him.
In the first place, you may want to know how many countries are there in the world?
So, if you checked how many countries the world, it is around 190 (it varies from country to country)
That means … There seems to be a casino on any continent in the world!
In Europe the image of the casino is very strong,
Asian countries also seem to have a maniac casino legal country.
It seems that some people have hobbies to visit casinos around the world.
I guess it will tickle intellectual curiosity! It is!
So I will exhibit a brief Asian maniac casino ranking.
3rd place: Nepal
Nepal is a country famous for Himalaya, and it is common that the image of the mountain is stronger than the city.
It seems there were about seven casinos in Kathmandu, the capital of Nepal.
Apparently it seems that more than half of it has closed.
Shops that are popular among small casinos remain small,
【Casino Royale】
it seems that poker is the center here, is not it?
https://www.worldcasinodirectory.com/casino/casino-royale-107
Second place: Sri Lanka
I think that there are few people who have gone so far, but in the capital city of
【Sri Jaya Waldana Placotti】
is a shockingly long name, I think that there are many people who have heard it once.
Sri Lanka was once known as Ceylon Island and is famous for its Ceylon tea production area.
Also the world heritage including Sigiriya Rock and Dambulla Temple are famous.
In this country, casinos of American capital such as "Bellagio", "MGM", "Bary's" …
In fact????????
The dress code is also loose and easy and it seems very easy to play.
http://www.worldcasinodirectory.com/north-korea
1st place: North Korea
There seems to be a casino in a hotel named Pyongyang Recreation Area (Yoden Island Hotel).
Do you use it to acquire foreign currency?
I imagine a chaotic sight that I cannot approach easily.
However, if you are a gambler who wants to spend an exciting night in danger,
you will surely be captivated.
The maniac degree never caught the casino of any country.
By the way, the currency of North Korea,
[Korean Democratic People's Republic of Korea]
in whether you can on the dot exchange with your country's money even if you win the game …
It depends on the luck of the gambler!
http://www.worldcasinodirectory.com/north-korea
that's it, it was a suddenly held Asian maniac casino ranking exhibit!
Online casinos are also exciting and cannot be defeated, but is not fascinating to go to a landscape maniac land casino once in your lifetime?
You can play cash thru bank transfer!
Internetcasino, onlinecasino's Queen Casino
OnlineCasino, Internetcasino industry Information on blogs sent by QUEENCASINO